Silo installations
Do you need help with silo installation?
We offer you help in installation, at a contract or hourly rate. Agrikumppanit has a wide range of equipment for the installation of bolt silos. The farm no longer needs to rent expensive hoists – so you will save time and money.
In addition to traditional grain silos, our competent team has experience of installing large bottom ventilated and drying silos. We also take care of changing drying cabinets and elevators and the cleaning of dryers. There at both hydraulic and chain hoist operated jacks for the correct lifting of silos.
We have installed silos from many different manufacturers
Neuero – Mepu – Grain Guard – Arska – Törnum – Antti-Teollisuus – Frame – Symaga
Check a silo installation video below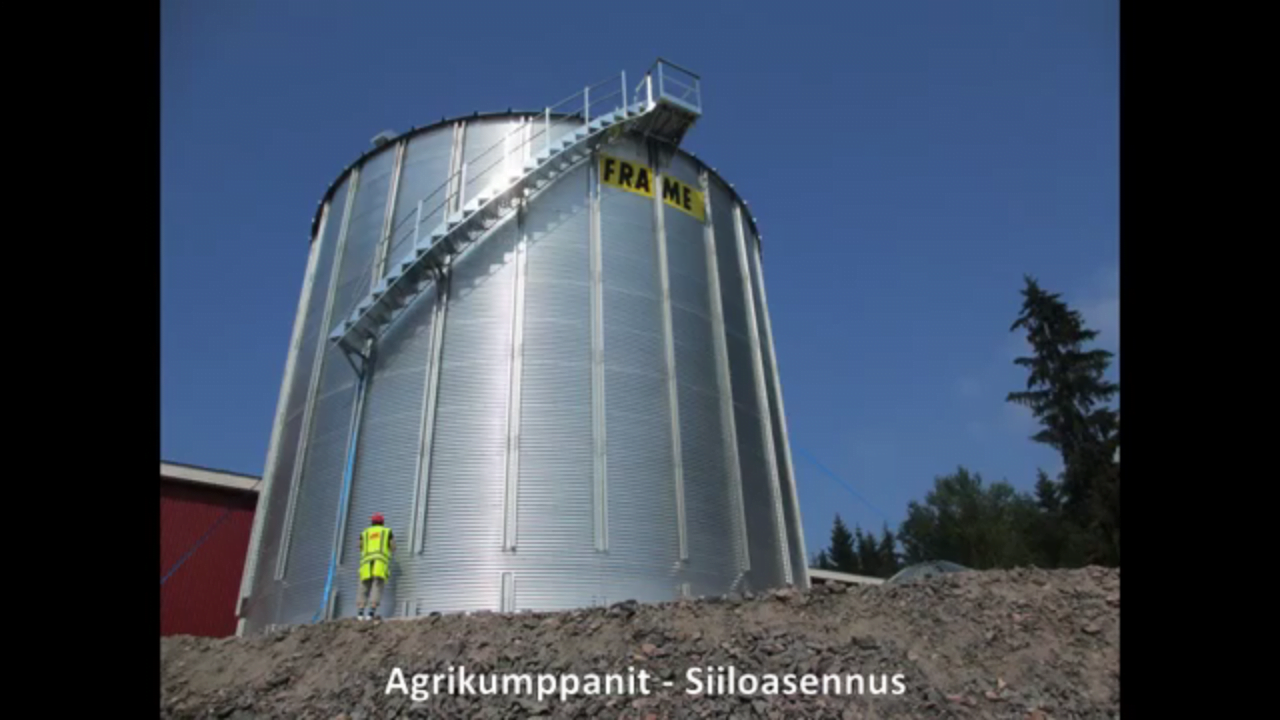 Contact a professional if you want to expand your silo capacity.