Cleaning
A high hygiene level of farm animal shelters is of utmost importance, both for the health of the animals and from economical point of view. There is always a risk of a disease; therefore it is very important to carry out all cleaning and disinfection tasks in the animal shelter during a break efficiently, regularly and professionally. However, the cleaning work is often time-consuming and dirty. So, save your valuable time for developing your company and ask us for an offer or a farm specific survey on how the professional cleaning and disinfection of animal shelters can be done!
We will provide you with seasoned professionals of the industry to carry out all the cleaning and disinfection that needs to be done during a break in the animal shelter.
– We can also supply professional grade cleaning and disinfection agents. We use disinfection agents containing different active substances to avoid resistance.
– If your farm already has the required equipment, we can also just send the competent workforce to your farm, or you may select a turn-key solution and get the equipment, workforce and the required cleaning and disinfection agents to your farm.
– All work will be carried out under the turn-key principle and you can order the work per hour or at a contract price.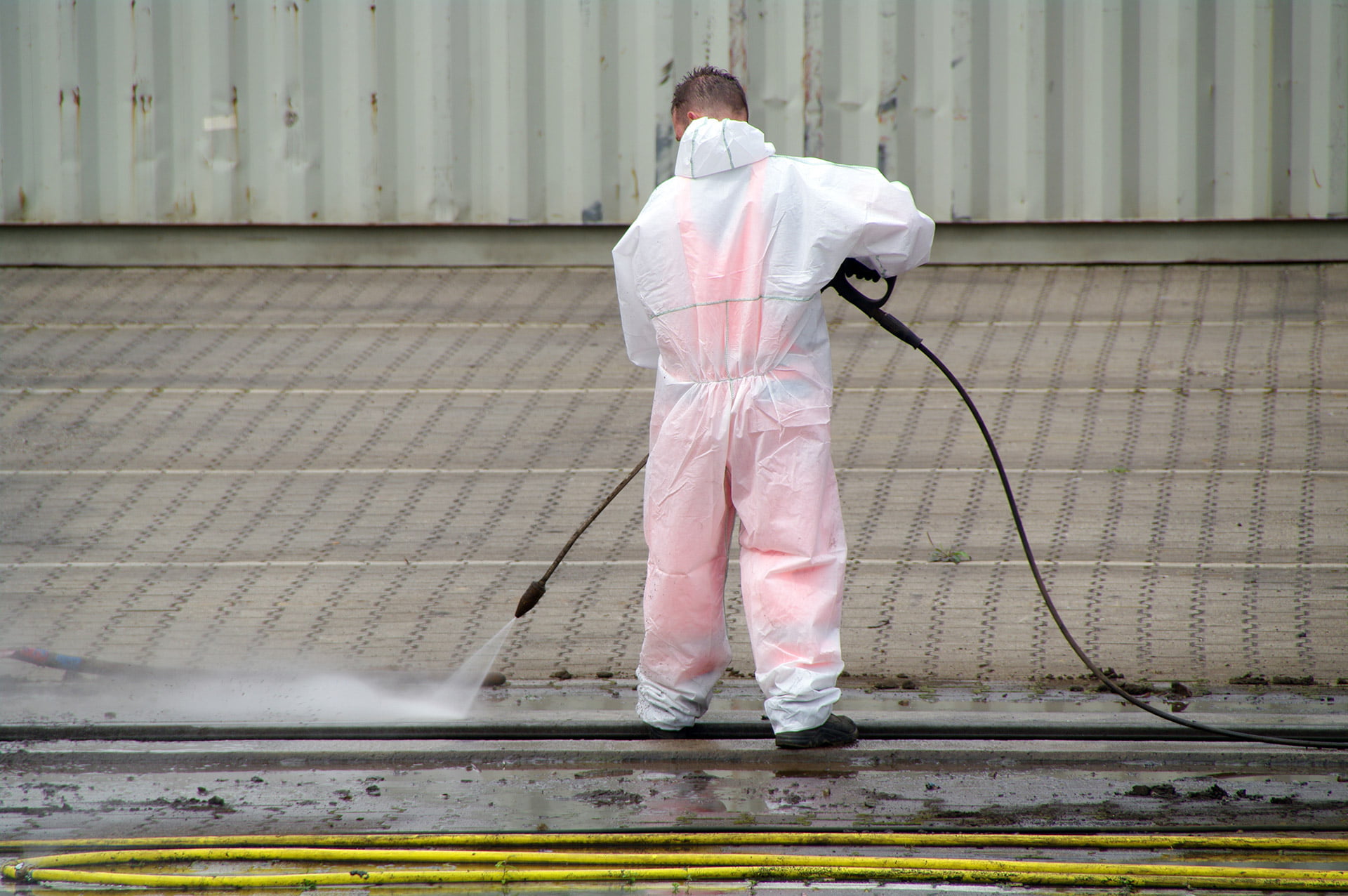 Efficient mechanical cleaning is a prerequisite for successful washing and disinfecting.
Our experienced team knows how dry cleaning is done as carefully and efficiently as possible.
Diff

erent disinfection tasks
Correct disinfection can destroy the possible pathogens and parasites from an animal shelter.
Efficient disinfection guarantees the well-being and financial feasibility of the next animal lot.
The disinfection can be carried out by spraying or with a gas gun.
We have professional equipment and an efficient team to carry out all the necessary disinfection work on your farm!
Poultry mite control
Poultry mite is a common parasite in poultry farms.
The mite makes the poultry restless, weakens the laying, leads to weakened general condition of the poultry and causes red dots on the eggs.
Fly control
Flies are a significant cause of illnesses in animal shelters. Flies may cause even 15% reduction in the production results.
Correct treatment helps ward off fly maggots and thus the risk of disease in a shelter declines significantly.
We offer you the necessary know-how, equipment and pesticides for fly control.
It is of utmost importance to carry out the washing during a break at an animal farm professionally. Efficient cleaning ensures the health and well-being of the new lot of animals.
Our experienced team carries out all washing work of animal shelters. We have experience of several different types of shelters and their equipment.
General disinfection
It is good to carry out efficient general disinfection in connection with cleaning every time.
Correct general disinfection helps ward off pathogens and parasites fatal for a new lot of animals.
Cleaning of drinking-water equipment
Several farms have an undetected problem with high-quality drinking water.
Clean drinking water is the most important nutrient for animals, as well. Therefore, it is of utmost importance to take care of the cleanliness of the drinking-water dispensers.
Lesser mealworm control
Poultry houses attract lesser mealworms, because the circumstances in a poultry house are ideal for them.
Lesser mealworms are long-lived and have time to cause a lot of damage, e.g. in the insulation of a poultry house, if they are not appropriately controlled.
Save your own time for developing your company and contact the professional.